You're in the right place if you can raise your hand to at least two of these Statements.....
You're here to create positive change and evolution on the planet.

You have a gift or a message that you really believe in and you want to share with the world.

You want to help people to transform their lives and express who they're here to be.

Personal development, healing and growth is massively important to you.

You want to do the work to move past your own blocks create a life you love.

You want to create a successful business that you are passionate about and fully engaged in.
Energy creatrix is a combination of:
Business Strategy and Savvy

Intuitive Guidance

Energy Healing

Neurolinguistics (the power of your words)

Law Of Attraction (being the change)

Law Of Manifestation (holding the integrity of your choice so it can come to you)

Timeless Wisdom

Life & Business Coaching

Alchemical Principles (the laws of how energy works)

Sacred Geometry (this is powerful in both the manifestation and healing processes)

Sound Vibrations (using both mantra and sound waves to change your reality)
Take empowered action that gets results

Get clear about what you want

Build your intuition to help you make amazing choices and decisions

Increase your confidence and self esteem

Create a business that is designed to fit you beautifully

Evolve a current business so that it represents all the ways you have grown

Know & discover yourself at your deepest level
Our Powerful Sessions Together
Here are just some of the things we'll be covering:
Fine tune your connection between your life and your business

Understand what you value most and then move toward that

Reveal and release your fears and closed minded perspectives

Use your strengths and talents to manifest the things you desire

Heal and expand the areas where you feel contracted and stuck

Design a plan of action that you feel in resonance and really sparks you

Manifest enough money and resources to thrive successfully in your business

Be very clear about who you serve and what you offer to them

Consciously create and manifest exactly what you want.
Prosperity Consciousness
All of the areas we cover in our work together will be looked at through the lens of prosperity consciousness. The dictionary definition of prosperity is, 'A successful, flourishing or thriving condition.' The dictionary definition of consciousness is, 'The collective thoughts and feelings of an individual.' Together we'll create a perspective, mindset, and action plan that breaths prosperity into your daily living and within the DNA of your business.
Tash is an incredibly gifted, warm and vibrant healer. She has a wonderful ability to tune into my energy and bring it to its full potential in a way that feels so safe, reassuring and deeply inspiring/exciting! Through this work I feel that anything is possible and that I truly am love and can shine bright no matter the climate. Tash can bring out the alchemist in anybody which is such a Divine gift.
Abi Flynn
Singer, Writer & Producer
My first session with Tash changed my life. I couldn't believe how quickly she was able to help me connect with exactly what I wanted and then move through layers of blocks to make it a reality—within literal minutes. If you're looking to connect with your desires and make them a reality, I really can't recommend anyone else more fully.
Mike Iamele
Life purpose expert + Creator of Sacred Branding™
Life & Business Transformations
You don't show everyone your closet but I knew Tash didn't judge me which was really freeing. I continue to work with this beautiful visionary because I've received great transformations in my life and business which came as a result of feeling centred and confident in myself. I am so happy and blessed to have met such an amazing woman and intuitive to commune with.
Patrice Hutton Jones
DNA Restructure Method, Essence Alchemist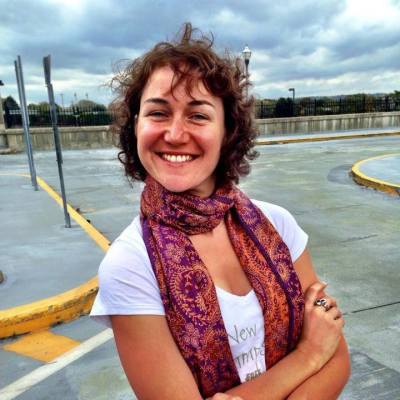 I've known Tash for years. Tash has guided me to birth my baby through breath and connecting to my femininity, giving me courage and strength. I needed her strong feminine, intuitive nature. Tash has been such a healing light in my life and I recommend her to anyone looking to tap into their inner peace, inner strength, inner woman.
Karyn Schafer Campbell
Photographer, Creative & Mother
Dismantle Limiting Beliefs
It felt like Tash was speaking to my higher self, which allowed me to hear her on a cellular level. My singing voice has really exploded and now when I dance I'm able to connect more authentically with my body in a grounded way, this is how I know that a block has literally been removed. I also experienced huge shifts in my self-esteem and my sense of who I am, which was really powerful. Our time together was a catalyst for some tangible changes in my finances and the way that I approach work.
Rebecca White
Social Worker . Reiki & Theta Healer
Immediate Business Impact
I walk away from my sessions with Tash feeling stronger, taller and lighter. The impact in my business is immediate, I feel more confident and more balanced in myself – which in turn I am able to pass to my clients. Tash is truly a unique and gifted woman.
Helen Thatcher
Dance Therapist
The session with Tash was extremely powerful. I learned how to feel strong, grounded, safe and glad to share my story, this is extremely important for me as a speaker.
Gita Gavare
Speaker, Mentor & Edutainer
8 Sessions over Four months
After this your life will never be the same again, I can promise you that based on the work I've done with everyone who has done this deep dive. You will delayer and release a large amount outmoded and disempowering patterns, which will give you the courage to full claim and own your path, your walk and your purpose. This is one of the greatest gifts you could give yourself.
Eight 90 Minute Sessions

A Dedicated Drop Box Folder

All Sessions Recorded As Either Audios Or Videos

Relevant Resources To Empower You

4 Months Worth Of Email & Text Support (Day, Night & Weekends)
Investment: £1500.00
SESSIONS THAT SUIT YOU……

Do you need a time frame that is more tailored to you and your life at present?

Get in touch below and lets have a chat about it.
Want to find out more?
Why not book a 30 minute Discovery session? It's completely free. Just fill out the form below and I will be in touch.